Broome County Humane Society Receives Raymond Associate Jeans Day Donations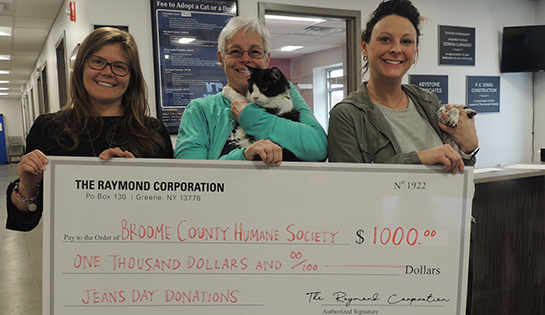 Broome County Humane Society Volunteers were on hand to thank Raymond associates for their generous January Jeans Day donations.
A check for $1,000 was presented at the shelter, which will be used to offset veterinarian costs, help with shelter spays and neuters, vaccines, daily animal care and more!
The Humane Society is an independent, non-profit organization and receives no government funds. Any donation, no matter how small can make a big difference.