Raymond Supports Men's Rescue Mission - Tim Vymislicky Races in the Cold Winning His Category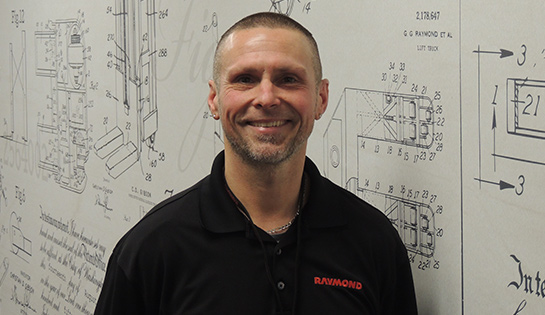 On February 28, Raymond supported the Binghamton Rescue Mission's annual Freeze Out 5k rn, which took place at Highland Park in Endwell, NY.
The Binghamton Rescue Mission is an organization working towards ending hunger and homelessness by providing environments for at-risk men to work towards creating a stable, independent life. On February 28, Raymond supported the Mission's annual Freeze Out 5K run, which took place at Highland Park in Endwell. This fun, nighttime, glow-in-the-dark event aimed to raise awareness about their cause.
Raymond's Tim Vymislicky participated in the event for the first time, winning his age group. While this was Vymislicky's first night race, he often participates in racing events including full and half marathons. The Freeze Out 5K created a challenge for participants to become aware of conditions that homeless individuals within our community face daily, especially during cold winter months. When asked about the experience Vymslicky replied, "It's not something you really think about until it's placed in front of you, it kind of brings it home…"
In June, Tim will celebrate his eighth year with The Raymond Corporation. Recognized as a manager in department 16 (paint), Tim started as a temporary in the welding counterbalance department. Vymislicky works hard to balance work and home life, also utilizing The Raymond Tuition Aid Program. Currently he is working to obtain his bachelor's degree from Empire State University in Business Administration.
At Raymond, we are inspired to help those in need, and we continue to seek ways to help our community. We thank all associates for continued support of our corporate social responsibility events and fundraisers.