Malin USA Donates School Supplies to Metrocrest Services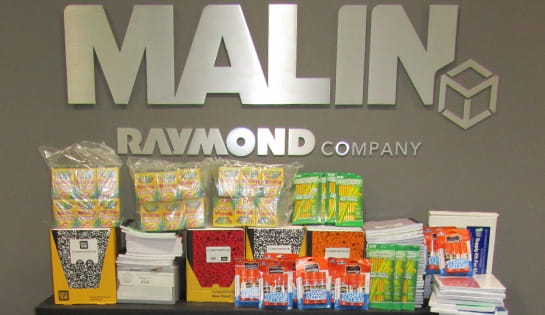 A Raymond authorized Sales and Service Center, Malin USA, donated school supplies to Metrocrest Services to support back to school efforts.
Malin donated school supplied to Metrocrest Services, a local organization near their Corporate Office. Each department at Malin had a specific school supply assigned to them and all reached their goal of how many school supplies needed to be donated.
Metrocrest Services' focus is assisting families, individuals, and senior adults who are coping with crisis situations, need help stabilizing their lives, or who require support to live independently. Last year they provided:
assistance to 14,153 adults, children, and seniors
913,960 meals were distributed
703 families avoided eviction, 101 of those were seniors
1,524 households received financial literacy courses
School supplies to 1,357 students
2,571 children received holiday gifts, toys, and food
1,647 students received 113,990 meals through Sack Summer Hunger
17,277 transportation rides, home delivered meals and home repairs were provided to keep seniors safe and healthy
Individuals within Malin received pizza parties, bagels for breakfast, onsite car washes and much more for reaching their goal.