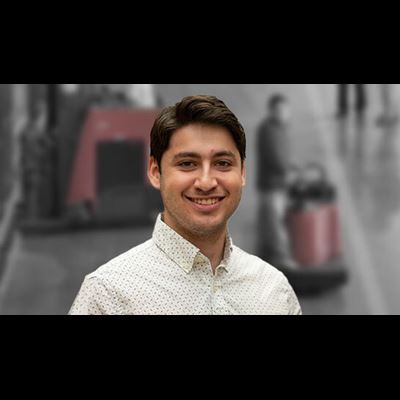 Department: Product Engineering
Location: Greene, NY
University: Rensselaer Polytechnic Institute
Year: Senior
Major: Electrical Engineering

What attracted you to the opportunities available at The Raymond Corporation?
My interviewer described the hands-on experience and said I would ultimately take up projects and get real experience as an entry-level engineer. Since this is my desired career, having a path where I can learn and experience engineering first-hand with a supportive and knowledgeable team is what I wanted out of my Co-Op.
Describe what your experience has been like thus far at The Raymond Corporation.
Thus far, I have tested new products. I have learned a lot about how forklifts operate and what identifies the different classes of forklifts. I also learned lab techniques like soldiering, how-to put on Molex connectors, and how to use big fancy oscilloscopes, multimeters, and power supplies.
How are you applying what you study to your job here at Raymond?
At Raymond, the three requirements are communication, willingness to learn, and problem-solving. That is the core of engineering here. Basic circuitry and conceptual understanding are very helpful, but I think all engineering disciplines revolve around problem-solving.
What career advice would you give to others hoping to secure a future co-op/internship?
Raymond is a great outlet to learn and experience real-world engineering. I encourage everyone to apply and not gloss over the application; submit the optional cover letter and describe how your agenda meets Raymond's.
Ready to Join Us?

Built on principles of innovation and continuous improvement, we offer Co-Op experiences with you in mind. Similar to all associates, you will be welcomed into our culture, treated as a valuable member of the team, and given "real" work assignments. There are always colleagues available to answer questions. Your success is a key component of our success at Raymond.