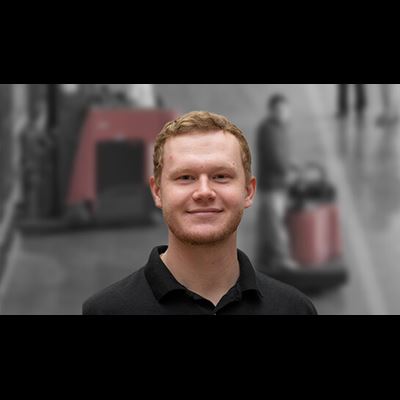 Department: Product Engineering
Location: Greene, NY
University: Clarkson University
Year: Senior
Major: Mechanical Engineering

What attracted you to the opportunities available at The Raymond Corporation?
A friend from my university spent time at Raymond as a Co-Op and was recently hired. After speaking with him, Raymond seemed like a place to better myself.
Describe what your experience has been like thus far at The Raymond Corporation.
My experience so far at Raymond has been a positive one. Everyone in the office is nice and willing to help. You are assigned work that adds value to the company and contributes to your team. Also, being able to experience what it is like to be a part of the engineering workforce was super valuable.

How are you applying what you study to your job here at Raymond?
I utilized my knowledge at university to solve problems, specifically in the strengths and statics department, along with CAD experience from school.
What career advice would you give to others hoping to secure a future co-op/internship?
Keep an open mind. Like me, you may find what you thought you wanted to do with your career was off the mark from what you enjoy doing.
Ready to Join Us?

Built on principles of innovation and continuous improvement, we offer Co-Op experiences with you in mind. Similar to all associates, you will be welcomed into our culture, treated as a valuable member of the team, and given "real" work assignments. There are always colleagues available to answer questions. Your success is a key component of our success at Raymond.