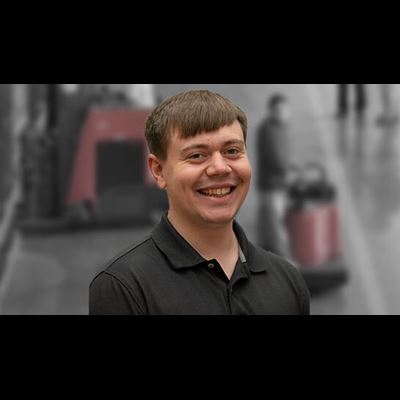 Department: TPS
Location: Greene, NY
University: Rochester Institute of Technology
Year: Senior
Major: Industrial Engineering

What attracted you to the opportunities available at The Raymond Corporation?
The Raymond Corporation uses the Toyota Production System (TPS), which I learned a lot about in school. TPS is fascinating to me in many ways, so getting the chance to work with the TPS team was a dream come true.

Describe what your experience has been like thus far at The Raymond Corporation.
Working with the TPS team has opened my eyes to many of the tools they use. These tools consist of problem-solving within manufacturing. Every day I'm learning something new, making me a better student, engineer, and overall person.

How are you applying what you study to your job here at Raymond?
I'm applying a lot of what I learned at college to the work I do every day. Sometimes it is data analysis, sometimes it's time studies, but most importantly, using the problem-solving strategies I learned at school.
What career advice would you give to others hoping to secure a future co-op/internship?
The advice I would give to anyone looking for a co-op is to start applying early, make connections with people, and fine-tune your resume by having different people look it over. The most important piece of advice I can give to anyone searching for a job is to practice interviewing, whether it's with someone at school, at home, or even yourself. The interview makes you an actual person to the employer. It shows them how you think and communicate. Make sure to ask lots of questions at the end of the interview.
Ready to Join Us?

Built on principles of innovation and continuous improvement, we offer Co-Op experiences with you in mind. Similar to all associates, you will be welcomed into our culture, treated as a valuable member of the team, and given "real" work assignments. There are always colleagues available to answer questions. Your success is a key component of our success at Raymond.