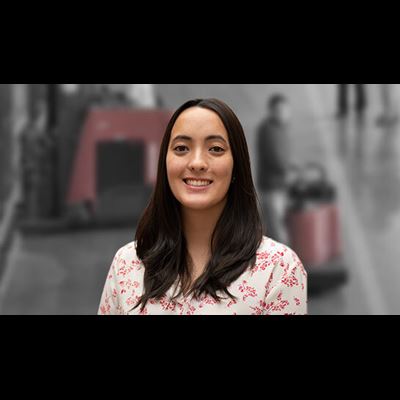 Department: Leasing
Location: Greene, NY
University: Binghamton University
Year: Senior
Major: Business Administration, concentrating in MIS

What attracted you to the opportunities available at The Raymond Corporation?
I was looking for an opportunity to try a new industry and get more hands-on experience working with data.

Describe what your experience has been like thus far at The Raymond Corporation.
My experience at Raymond has been amazing. Everyone here is so welcoming and genuinely passionate about their work. My manager is flexible with my class schedule and schoolwork while providing me with different projects to work on throughout the department

How are you applying what you study to your job here at Raymond?
In the leasing department, I work with a lot of Excel spreadsheets to narrow down data for dealers and clients. My training in Excel has helped me efficiently complete my assignments. In addition, I have started to utilize my Python skills to start automating processes across the department..
What career advice would you give to others hoping to secure a future co-op/internship?
My advice is to try something new. Even if you think you know what you want to do for your career, it is good to get experience in other fields and positions. It will help broaden your skillset and be more knowledgeable on different topics.
Ready to Join Us?

Built on principles of innovation and continuous improvement, we offer Co-Op experiences with you in mind. Similar to all associates, you will be welcomed into our culture, treated as a valuable member of the team, and given "real" work assignments. There are always colleagues available to answer questions. Your success is a key component of our success at Raymond.