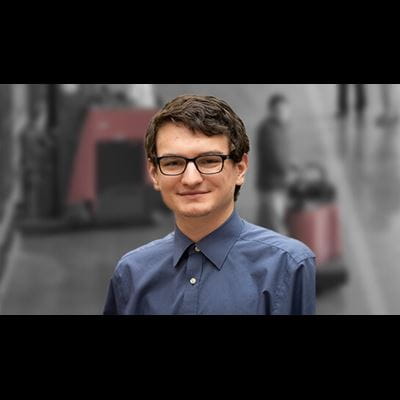 Department: Corporate Communications / Human Resources
Location: Greene, NY
University: Binghamton University
Year: Senior
Major: English/Cinema

What attracted you to the opportunities available at The Raymond Corporation?
I discovered the opening for a Communications Co-Op position while looking for internships on Handshake. As an English student, it can be hard to find job opportunities, which let me apply my skills in a professional setting. Raymond seemed like an opportunity to utilize my skills while learning about working in a professional environment.

Describe what your experience has been like thus far at The Raymond Corporation.
My role at Raymond has allowed me to get hands-on experience utilizing my expertise to create and continuously improve content for a company-wide audience. It's been rewarding to apply my skills in a practical setting and take the lead on various creative projects. I can tell my voice and input make a difference in the communications we produce.

How are you applying what you study to your job here at Raymond?
I have been applying my studies in writing conventions and creative storytelling to constantly improve company-wide messages by helping to make them clear and more engaging for our audience.
What career advice would you give to others hoping to secure a future co-op/internship?
Be sure to find a role that's right for you, where you can do what interests you and make a genuine impact in the work you do.
Ready to Join Us?

Built on principles of innovation and continuous improvement, we offer Co-Op experiences with you in mind. Similar to all associates, you will be welcomed into our culture, treated as a valuable member of the team, and given "real" work assignments. There are always colleagues available to answer questions. Your success is a key component of our success at Raymond.