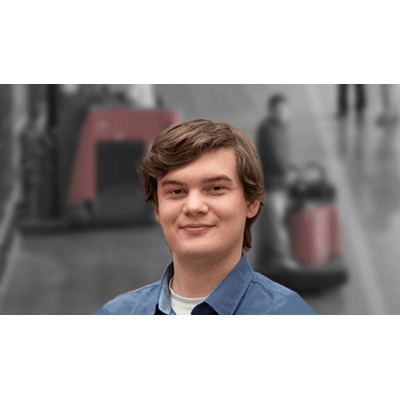 Department: Product Engineering
Location: Greene, NY
University: Rochester Institute of Technology
Year: Junior
Major: Electrical Engineering

What attracted you to the opportunities available at The Raymond Corporation?
The opportunity was close to home, and I wanted to learn how different skills could be applied in a professional setting.

Describe what your experience has been like thus far at The Raymond Corporation.
Quite enjoyable. I was able to do different tasks with a range of skill requirements, which vary from harness construction and software testing. Each day can lead to new assignments and developments.

How are you applying what you study to your job here at Raymond?
Some subjects, such as frequency waves, were more helpful than others. Most of what was covered has been to varying degrees of usefulness.
What career advice would you give to others hoping to secure a future co-op/internship?
Interviewing is crucial, and a resume is only for asking questions in your interview.
Ready to Join Us?

Built on principles of innovation and continuous improvement, we offer Co-Op experiences with you in mind. Similar to all associates, you will be welcomed into our culture, treated as a valuable member of the team, and given "real" work assignments. There are always colleagues available to answer questions. Your success is a key component of our success at Raymond.