Raymond Co-Op Spotlight 2019

Raymond has been employing co-op students in all areas of its business, helping to develop strong talent and prepare these students to either continue their career here at Raymond, or to enter the workforce elsewhere. Recognizing that the success of Raymond comes from its employees, Raymond hires a number of co-ops and currently employs over 1,750 individuals at its headquarters in Greene, NY.

In 2019, Raymond employed 49 co-ops from surrounding universities. Check out what some of the students had to say about their experience at The Raymond Corporation.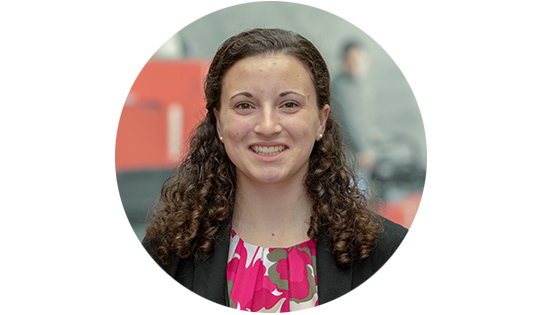 Emily
Rensselaer Polytechnic Institute
Custom Engineering
"Raymond provided me with the proper training needed for the projects I was working on, and if I had a question regarding the project, I knew who to ask for assistance, or for more information."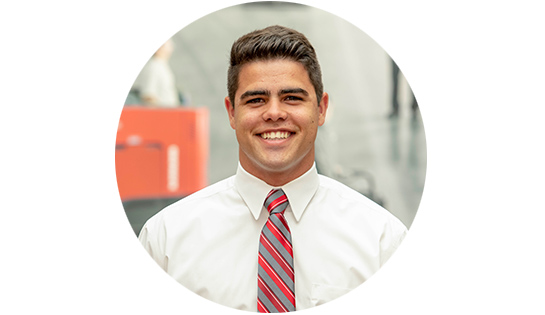 Nick
University at Buffalo
Manufacturing Engineering
"The part I enjoy the most is knowing that all the work I am doing here is worthwhile because it directly effects the success of the company."
Returning Co-op!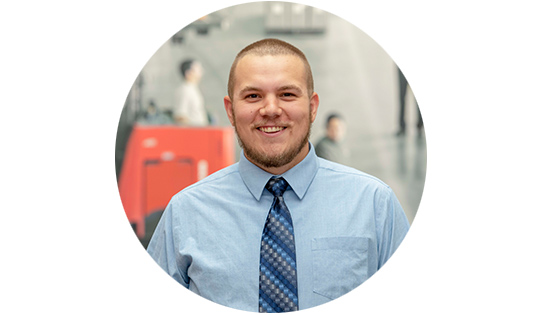 Tyler
Alfred State
Value Engineering Value Analysis
"Each day when I come in to work I know that what I'm working on can be used in my career later on after graduation and has helped reinforce ideas and also teach me things in areas I wasn't so strong in."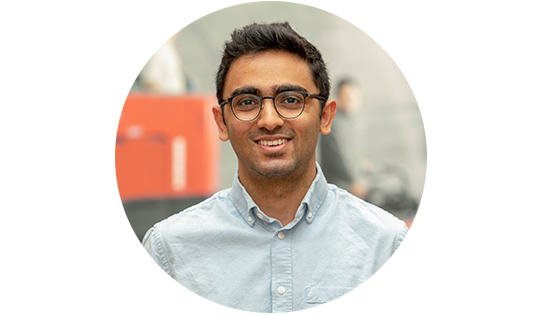 Karan
Rochester Institute of Technology
Automation
"In most of the work I would do, I was given full freedom to design and come up with ideas which was one of the best part of this job. I was exposed to a lot of latest technology and my superiors would help me understand it. "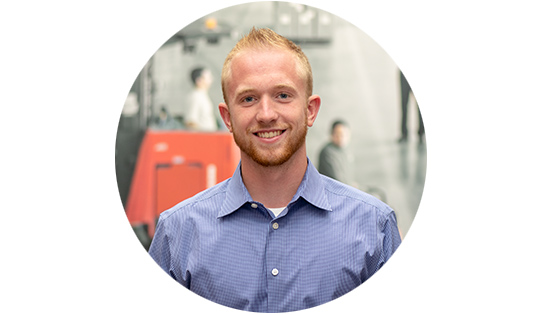 Kyle
Le Moyne College
National Accounts
"My supervisors and coworkers are very nice and are ready to help whenever you ask. It's obvious they want interns to have a good experience and they want you to learn from your experience."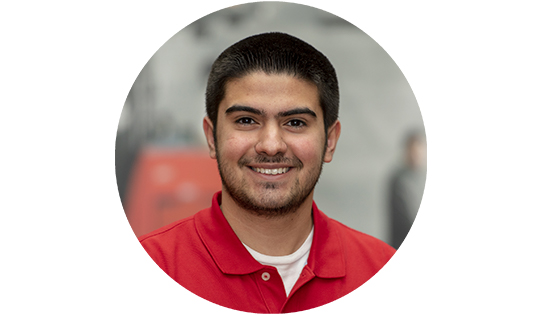 Marlon
Rochester Institute of Technology
Manufacturing Engineering
"The projects that I have been tasked with have also been really fun and have created opportunities for me to learn so many new things. I feel like I am actually making a difference with the projects that I'm working on."
Returning Co-op!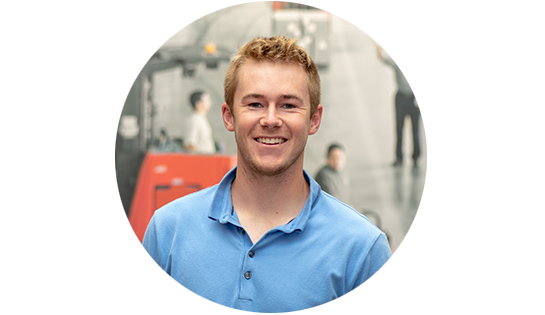 Michael
Binghamton University
Procurement
"I learned a lot about the inter-workings of how a business functions, how/what procurement does for the company, and a multitude of other things."
Returning Co-op!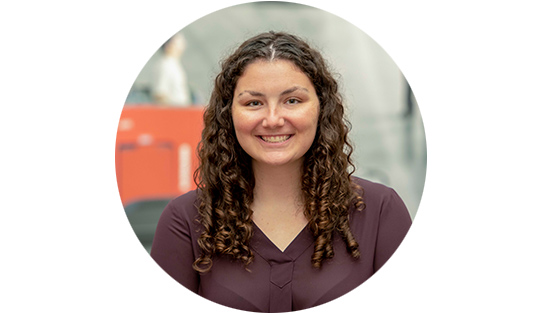 Grace
Rochester Institute of Technology
Manufacturing Engineering
"I love that I have learned something new every day that I have been here, and I have been involved in multiple projects that I have made an impact on the company in a positive way."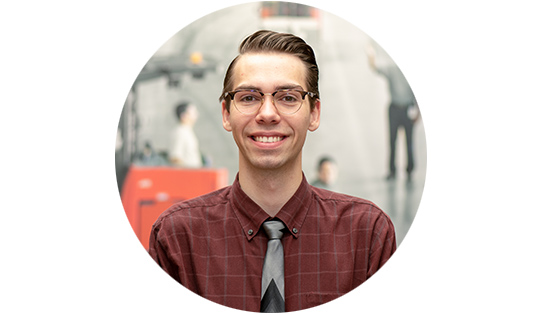 Mike
Binghamton University
Automation
"I have had the opportunity to learn a lot about cutting edge technology and have had the joy of working on projects that will be implemented in cutting edge factories."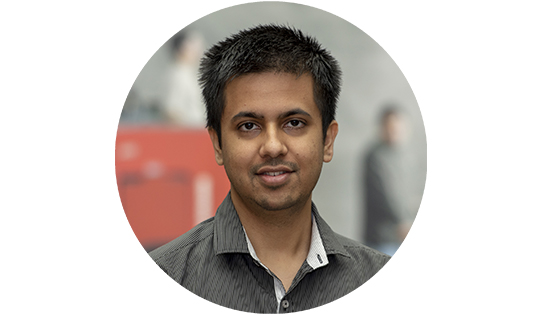 Pranav
Rochester Institute of Technology
Industrial Design
"Being introduced to the realm of industrial design, I was not only able to improve my professional skillset, but also expand my hobby of sketching and rendering."
Returning Co-op!
Trevor
University at Buffalo
iWAREHOUSE
"Each day I was challenged with something new and for that, I am happy to have spent my summer here at Raymond."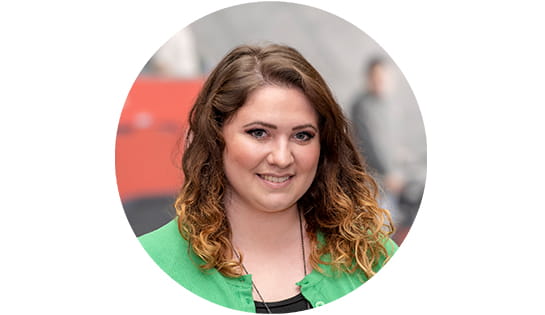 Kait
SUNY Oswego
Field Training Services
"I am so grateful to work with a supportive and talented team who encourages me to explore and develop new ideas, and to see these projects through to fruition."
Returning Co-op!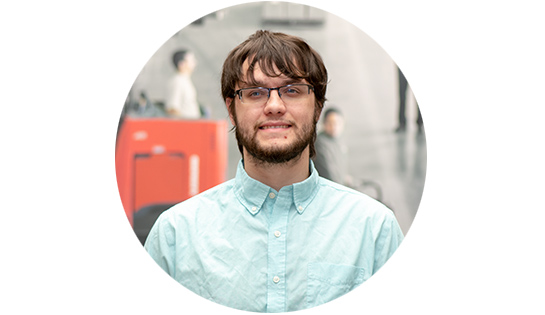 Seth
Binghamton University
Embedded Systems
"I have enjoyed my work at Raymond as I've had the opportunity to broaden my horizons and work on a wide range of systems which has helped me determine what I want to do with my future."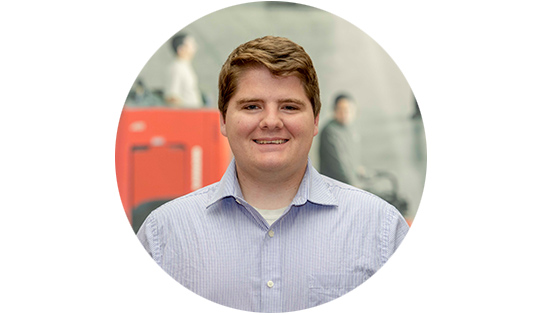 Samuel
Rochester Institute of Technology
Automation
"It is very nice to be able to get hands on, and look at see the part that I am re-designing, and how it interacts with other parts of the forklift."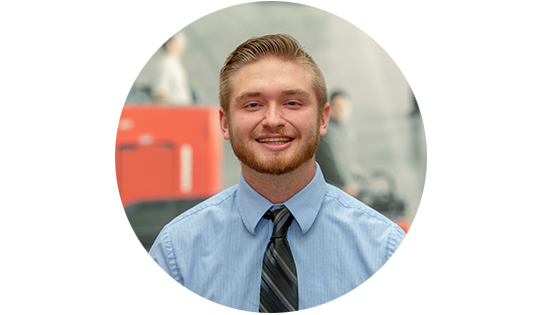 Wyatt
Binghamton University
Product Engineering
"I have developed a passion for engineering and certain types of Raymond electric forklifts. The people here have been great, and I have learned a lot."